Online Auction Newark Ohio August 6th

Listing ID#: 525197
Sale Location

Newark, OH 43055
Sale Dates and Times
Bidding Starts: Wednesday Jul 13, 9:00 AM
Bidding Ends: Saturday Aug 6, 4:00 PM
Free Email Notifications
Sign up for the EstateSale.com email notifications and we will let you know about sales in your area! You may set up alerts by area (zip and radius), keywords, and by company. It is FREE and only takes a few seconds to sign up.
Listing Information
Online Auction Newark Ohio
copy paste
https://bid.wyethauctions.com/ui/auctions/84891
Ends: Saturday Aug 6th 4pm
Pickup: Sunday, Aug 7th 12pm-5pm
We Have A Smart Phone App: Search Wyeth Auctions
David Wyeth, Licensed Auctioneer
1 Tins lot Hungry jack, Ritz crackers, Delightful cookies, Washburn Crosby Co., Quaker Oats, etc.
2 Trays Metal trays, Coke, Currier & Ives four seasons tin tray, Avon tin Sweet recipe dish tray, American Homestead Summer Currier and Ives, etc.
3 Tins lot Hershey's Chocolate, Baking Powder, Fresh Fruit, M&M's, Rose Garden tea, Sir Thomas Lipton, Coffemate, etc.
4 End tables 2 end tables
5 Coffee table Coffee table
6 Blue Couch Glick's Country House Collection Blue Couch with 2 decorative pillows in excellent condition approx. 6'
7 Blue Table lamp Blue table lamp with lamp shade approx. 26.25" H
8 Table lamp Table lamp with poinsettia approx. 21.5" H
9 Contents only Contents only, vases, candy dishes, décor, etc.- Cabinet shelving unit not included
10 Dishes Fine Porcelain China, Made in Japan, 4 chipped pieces
11 Cutlery Regent Cutlery, Regent Swords Lighting Edge Stainless, The greatest name in Cutlery
12 Casserole dish Glass bake milk glass casserole dish warming stand and double warming stand casserole
13 Shelf clean out Clean out of the shelf, canisters, straws, lids, baking powder, etc.
14
15 Contents only Contents only, platter, pitchers, teapot, sugar dish, creamer, vases, cookie jar, etc.- Hutch not included
16 Hutch only Hutch only- Contents not included
17 Recliner Sofa Express, Burgundy recliner with feet
18 Chair Orange fabric recliner chair
19 Vintage canning jars Vintage blue and clear canning jars and serving tray
20 Vintage Hamilton Milkshake mixer Vintage Hamilton beach drink master Jadeite green porcelain Milkshake mixer model NO.30
21 Contents only Contents only, coffee cups, salt, and pepper, drinking glasses, vase, bowls, shot glasses, etc. -Hutch not included
22 Linens only Linens and soft goods only
23 Coffee table Coffee table with tray that comes in and out, there's a crack in the middle
24 Kitchen tools Silverware, Chicago Cutlery and knifes, kitchen tools, tray, apple cutter, etc.
25 Robinson Ramsbottom, Spongeware design Pie plates, Roseville, Corning Ware, creamer, sugar, Cookies wood cookie holder, Robinson Ramsbottom, Roseville, Ohio, USA 1 Qt. Spongeware design, Sheffield Strawberries 'n Cream enamelware saucepan with spout
26 Baking dishes Baking dishes Anchor Hocking Fire King, Corning Ware French white casseroles set, egg dish, picture, etc.
27 Contents only Cabinet clean out- strainers, Black and decker slim grip electric knife, pots, and pans, potatoes baker, Presto Hot Topper automatic electric Melter/dispenser, French bread bakeries.
28 Small appliances and cookie sheets Oster Deluxe bread & Dough Maker, blender, toaster, cookie sheets, meals in minutes, etc.
29 Contents only Contents only, bowls, plates, salad plates, wine glasses, coffee cups, drinking glasses, creamer, gravy, etc.
30 Group lot Canning jars, Baking nails, casserole dish, ice cream bowl, sugar bowl, water bottles, serving trays, cookie sheets, etc.
31 Contents only Contents of drawer, Cling wrap, oven bags, sandwich bags, snack bags, straws, parchment paper, Quart bags, Vacuum bags, etc.
32 Kitchen utensils Kitchen utensils, spatula, spoons, stripping tool, wood fork, wood spoon, etc.
33 Assorted Small bowls Small Pyrex bowls, ashtrays, Individual bowls, Small Corning Ware, etc.
34 Assorted group lot Group lot, silverware, containers, rolling pins, kitchen utensils, Oyster electrical oven
35 Contents only Contents, cookie sheet, pie plate with cherry pie recipe, 10.5" Cast Iron Skillet Number 2-Made in Korea, pans, etc.
36 Assorted group lot Muffin pan, pitchers, tea kettles, Pyrex baking pan, the iced tea pot, etc.
37 Contents only Food container storage bowls, mixing bowls, food strainer, etc.
38 Cleaning products Baking soda, Ant & Roach Killer, Lysol products, Fit, The works, etc.
39 Collectible Drinking glasses McDonald's Drinking glasses, Coca-Cola drinking glasses, Et ,Superman, Fozzie bear, Archie friends, John Paul Jones I Have not yet begun to fight, Snoopy Peanuts, and glass baby bottle
40 Crocks 3- Crocks, 1 Roseville- Spongeware, Roseville- R.R.P., and 1 unknown
41 Bowls & mics. Mixing bowls, baking bowls, Lodge Cast iron, USA, NO 168 with spongeware design, Oneida Ava, dine designs Made in China, etc.
42 Assorted group Wedgwood blue and white jasper large pedestal bowl, pair of Wedgwood blue jasperware candle holders, blue vase, 4 lemon juicers, drinking glasses, 2 bowls, etc.
43 Trash can simple human Trash can approx.25.5" T
44 Kitchen chair Kitchen chair, rolls
45 Kitchen chair Kitchen chair, rolls
46 Kitchen chair Kitchen chair, rolls
47 Kitchen chair Kitchen chair, rolls
48 Kitchen table with 1 chair Kitchen table with 1 chair
49 Tins Ritz crackers, Milky way, Charles chips, Playskool letter wood blocks, Russell Stover, Snickers, and plate, etc.
50 Area rug Area rug with flowers approx. 51.1"
51 Carving forks Stainless Carving set Carvel Hall, Crisfield Maryland No.21817 and Set of 12 brass Napkin rings with case
52 Coaster lot Costars & wolf statue
53 Rocker /Slider Rocker/ Slider with footstool and decorative pillow
54 Futon Futon with 2 decorative pillows
55 Luggage Soft side Luggage with 4 wheels approx. 28.75"T
56 Luggage Soft side Luggage with 4 wheels approx. 25.25"T
57 Luggage Soft side Carryon, no wheels approx. 24" W
58 Luggage Pacific Coast Soft side Luggage with 4 wheels approx. 25" T
59 Luggage Samsonite Soft side Carryon, with wheels approx. 22" W
60 Tote Everything Mary Scrapbook Rolling Tote with Paper box
61 Bag lot Backpack, Small Sprit bag, 3 other small bags
62 Large bag Large bag with NO.189, Name and address approx. 35" W
63 Longaberger Longaberger 2- Candle holders, and blue pitcher
64 Longaberger Longaberger 3 crocks blue, USA
65 Longaberger Longaberger blue accent Salt and pepper, Longaberger papers, Longaberger coasters, and metal trays- not Longaberger
66 Longaberger Longaberger corn flower coasters, blue accents, votive small flower pot and 2 saucers, plastic glass- not Longaberger
67 Longaberger Longaberger soap dish and bowl, and Longaberger USA pottery early blossoms flower pots and tray set
68 Longaberger Longaberger Salt and pepper,2 bowls, and 2 spices red accent USA
69 Longaberger Longaberger 3 coffee cups candle pillar, sweetener holder, Christmas accents
70 Longaberger Longaberger 2 pies Red and all American Stars and Stripes Pie Plate 10"
71 Longaberger Longaberger Vintage Vine Covered butter, spoon rest and Paper clip with L for Longaberger
72 Longaberger Longaberger desk accessories, stamp dispenser, magnifying glass, small cooler, tie on
73 Longaberger 2-Longaberger Homestead Heisey glass willow blue colt horse
74 Lamp Lamp - Shade 1998 Longaberger homestead shops Pat Richter base metal and marble
75 Longaberger Longaberger 2 baskets both seconds
76 Fenton Fenton, white hobnail milk glass salt and pepper, 1 missing lid and shaker set
77 Bowl and Salt and pepper Watt 96 Bowl advertising, Salt and pepper- wood, and red plastic salt shaker
78 Vase Silver touch Engraved vase, Ontario, Canada
79 Watches 2- MAGA Watches- Brand new
80 Floor lamp Floor lamp and step stool- 1 step model no. 264 Ladder size 4.5'
81 Totes and contents Contents and totes, combs, Avon Skin so Soft, Burn relief gel, Sweet oil, Philips Sonicare, etc.
82 Paper goods lot Toilet paper, and paper towels, hooks, table cloths
83 Men's clothing Men's clothing, and white metal stool, bath rug, hat-Erie Trek, Ohio Guide Service
84 Contents only Contents of the cabinet, Floor Doctor Dry sweep refills, Swiffer Sweeper, Oxi Clean, Vinegar, Disinfecting Wipes, Fels Naphtha, light bulbs, and food storage containers
85 Mei link Resistant fire Safe Mei link Resistant fire safe with combination lock, the combo is inside the safe
86 Contents only Contents on shelves only- red pitcher, blue basket, flood light bulbs, Sham Wow, brown stool, electric roaster oven, crock pot, tins, etc.
87 Washer Kenmore Ultra fabric care III, Sears, Roebuck, and Co., USA Works Model No.110-92592200 Serial NO.CD2608187, Stock NO. 25922
88 Dryer Kenmore 90 Series, Mod: 110 60902990, Series: MK0325603, Type:DDOT-ELE-2406028-CV54, Listed:119G File:E22253, MFD. For Sears, Roebuck and CO.
89 Towels Towels
90 Shoes Women's shoes mostly 5.5 -6 and shoe bag
91 Sewing box Sewing box, Contents & miniature sewing chair
92 Totes and contents 3 totes and contents
93 Shelf and contents The shelf and contents include a table lamp without shade, drying rack- in a box, stainless electric coffee percolator, night light with a cross on it, Apple cider vinegar, a coffee pot, 2- replacement glass coffee carafe decanter pot, Makita electric drill and charger
94 Assorted lot Frames for cots, walker, cane, crutches
95 Anderson Window Anderson perma shield Casement window, part no. 1314242, serial no. 0122900173122011, new in box, approx.28" x 25"
96 Women's shoes Women's shoes size 5.5-8 Some new
97 Treadmill Treadmill
98 Group lot Galvanized bucket, 2-outside side tables, Wood table, plant table
99 Assorted toiletries Shampoo, round cotton, Scott tissue paper, poise pads, etc.
100 Assorted kitchen Ice trays, cookie sheets, warming sheets, etc.
101 Chairs Folding chairs and beach chairs
102 Kitchen box lot Apple slicer and corer, Kitchen scale, white plastic tidbits tray, aluminum foil pie holders, etc.
103 Kitchen box lot Spatula, plastic spoon, shaker, white spoons, measuring cups, etc.
104 Kitchen box lot Stanley Aladdin green thermos with handle, to-go mugs and etc.
105 Kitchen box lot Measuring cups, cookie cut-outs, stainless mixing bowl, etc.
106 Contents on table Contents on table, chicken, teddy bears, candle bright tea lights, candle holders, vase, picture frames, etc..
107 Table and contents Contents and card table
108 Games Wooden Dominoes, Bible trivia, Double nine dominoes, uno, matchbox cars, etc.
109 Exercise bike Exercise bike
110 Shelf and contents Shelf, all contents & fireplace screen
111 Mops and dusters All mops and dusters
112 Beds 2 twin beds with rails and supporters
113 Cart & Contents White cart with wheels, and contents glass decanters, canning jars, pourer, etc.
114 Floor lamp Floor lamp with white shade
115 Shelf and contents Shelf and contents- Gardening items, planters, canning jars, rugs and cork board-new, etc.
116 Shelf and contents Shelf and contents- Gardening items, Miracle Gro, Water in bottles, Container mix and seed starter, steering wheel coversheet.
117 Shelf and contents Entry way coat rack with brooms, solar garden lights, plastic shoe holder, and everything on the coat rack
118 Bench & step stool Green bench with geese painted and heart with storage in the bench, and step stool
119 Mini trampoline Mini trampoline and wood rack
120 Electric grass trimmer Worx 4 amp electric grass trimmer/edger 12" brand new
121 Pillar size table Pillar size cherub table with a chip on the side, & Candle & Wreath table centerpiece
122 Décor Decorative birdhouse on leg, candle lantern on legs, & flower pot planter wine barrel on legs
123
124 Executive desk Executive desk with glass on top of desk NO. 1934
125 Turner clock Turner wall accessory wall clock No. 8759
126 State quarters 2-Maps United States Collector's Map
127 Americana décor 3- Flags, throw, 2 hats
128 Assorted group Frog in chair, hat, Barber kit, hair cutters
129 Vintage canning jars Vintage blue canning jars with some Porcelain zinc lids, and one lid & wire closures
130 Table with 2 leaves Table with 2 leaves each approx. 12", table approx. 68"L x 41"W x 28" H
131 Kitchen chair Kitchen chair- Made in Malaysia
132 Kitchen chair Kitchen chair- Made in Malaysia
133 Piano Piano, Hallet Davis &Co., Bench & everything on top books, night light, table lamp, etc.
134 Coats Coats in closet
135 Sweeper Sweeper, clothes pin and holder
136 Tables and contents 2 folding tv trays and all contents on top and bottom fans, lamp, HP printer, baskets, etc.
137 Wrought Iron stand Wrought Iron Stand and all contents included office supplies
138 File cabinet File cabinet, folding tv tray, & all contents included
139 Books All books
140 Ironing board Iron & 2 Ironing board
141 Kitchen chair Padded fabric kitchen chair
142 Table lamp Hurricane glass table lamp approx.26"T x 13" W
143 Rocking chair Rocking glider chair
144 Kitchen chair Kitchen chair
145 Blankets & throws Blankets, throws and decorative pillows
146 Vintage love seat Vintage love seat
147 Floor lamp Floor lamp with decorated end table
148 Contents only Contents only, bird, bells, candle holder, dog statues, etc.
149 Box & contents Box & contents, bedding, ball caps, clothes
150 Bedding Bedding
151 Afghans Afghans
152 Cabinets & contents 2 cabinets- 1 filing cabinet & 1 plastic cabinet, and all contents included, snowman sign and folders, etc.
153 Broiler & Rotisserie Faber ware open hearth broiler & rotisserie, punch set bowl & glasses, & pine cones
154 Rugs Area rugs
155 Clothes rack Clothes rack, everything on it, & under, belts, bags, wallets , & etc.
156 Kitchen chair Kitchen chair with a little damage on the corner of arm
157 Kitchen chair Kitchen chair with a little damage on the corner of arm
158 Floor lamp Floor lamp with 3 light bulbs
159 Chair cushions 3 new outdoor chair cushions, approx. 44"L x 22" W
160 Chair cushions 4 new outdoor chair cushions, approx. 43" L x 21" W
161 Hide a bed Sofa express hide a bed like new condition, no pets or smoking
162 Picture & scones Picture- The Blue Boy painting by Thomas Gainsborough and 2 scones
163 Wall art 5 piece wall art, all handcrafted
164 Architectural plans Architectural plans, retro crocks, paper goods
165 Side table Side table &full length wall mirror
166 Décor Décor pillows, handmade baby dolls, and blanket, neck pillow, bed pad size 29" x 35"
167 Office supplies Envelopes, print paper, storage bins, etc.
168 Bench Bench and everything on it- baskets, notebooks, wall art, etc.
169 Pens & etc.. Pens & computer programs, etc.
170 Kitchen chair Kitchen chair
171 Blue vase Blue flower shaped vase
172 Longaberger Blanket, Bee, coffee cup with gifts inside, tee-shirt, lunch box, bags
173 Longaberger Pins, books, etc.
174 Longaberger Longaberger paper goods
175 Longaberger Longaberger paper goods
176 Longaberger Longaberger a 2nd bread basket with paper products, and Christmas ornament, and piece of Longaberger pottery
177 Longaberger Longaberger home office ornament 3D basket
178 Longaberger Longaberger basket, protector- 2nd quality, lanyard, pot holders, and memorabilia
179 Longaberger Longaberger pencil basket, protector, liner & Longaberger note basket, liner, protector, with paper and letter opener
180 Longaberger Longaberger protector, note pad, books, and cards, Longaberger tin, etc.
181 Longaberger Longaberger paper goods
182 Longaberger Longaberger Shirts
183 Longaberger Longaberger tee shirts
184 Longaberger Longaberger table cloth
185 Longaberger Autographed by Tammy and Rachel Longaberger tee shirt Autographed by Tammy and Rachel Longaberger, does have stains and 2 Longaberger hats
186 Longaberger Longaberger bag bee '97 & Crisco cell American apron
187 Longaberger Assorted Longaberger, pins, notebooks, keychain, newspaper clippings, etc.
188 Longaberger Longaberger tee shirts and polos
189 Handmade basket Handmade basket, possibly from Longaberger, Owners worked at Longaberger, woven box has damage
190 Wall clock Regulator wall clock Made in China
191 Longaberger Longaberger floor plan for the home office, Newark, Ohio
192 Chimney products Chimney sweeping log, chimney fire extinguisher, Creosote Sweeping log, Creosote conditioner, etc.
193 Pair of candlesticks Pair of candlesticks approx.12" H
194 Longaberger and Fenton Fenton is decorated 40th Anniversary red Swan and Longaberger is a 2nd
195 Crystal lamp 2-Himalayan salt crystal lamp
196 Thomasville Thomasville console table
197 Wall mirror Wall mirror
198 Year books The Coshoctonian Yearbooks from 1952 & 1953
199 Year books The Coshoctonian Yearbooks from 1953 & 1954
200 Wall art 1- Whispering Water Image size 14" x 20", number of print 13 , 2 - four bluebirds/ Song at the bottom of the picture, D.A. Neer 12/19/05
201 Wall art Cabin in the snow, signed and numbered 469/500, B Herd, Artist
202 Picture frames Picture frames and mirrors
203 Pothast painting Bernard Jean Corneille Pothast art ,The Durham Line- card table and 1 chair with cheekers board on top table number 706
204 Longaberger Longaberger Recipe basket, Protector, lid desk top 2nd basket only
205 Longaberger Longaberger Vegetable basket 2nd, Pansy Basket and liner, Crossbody purse
206 Longaberger Longaberger boat basket 2nd with lid, catch all basket 2nd, bread basket 2nd, tote bag
207 Stand Esddi Led shooting tent with 2 lights with stand
208 David & Tammi's Longaberger autograph Longaberger baseball hat with pins and David Longaberger, Rachel,& Tammi Longaberger's autograph and Longaberger blue ribbon mason jar
209 Twin Mattress Twin Mattress box & frame, very clean no pets, bugs, or smoking
210 Afghans Afghans
211 Blankets Blankets
212 8 cushions 8 Cushions outdoor, 4 top & bottom
213 2 lights 2 lights I believe them to be Holophane shade's
214 Desk glass top Traditional Desk glass top mirror and 2 lamps- 1 Himalayan Rock salt lamp, 1- Table lamp crystal like
215 Coolers 2- Collars
216 Twin sheets 2 sets twin sheets, mattress pads, round table cloth
217 Men's clothes Men's clothes dress pants most 30-31"W mint t-shirts slippers
218 Twin bed spreads Twin bed spreads and comforters,&Chenib bed spread green king
219 Machined quilts Machined quilts
220 Chair Chair with plaid padding, padding is ripped and has springs in the bottom of chair
221 Farrah's glam center Vintage Farrah's glamour center now you can color Farrah's hair
222 Vintage Quilt Quilt lots of damaged, well loved, repairable approx. 78" x 72"
223 Shelf and contents Black shelf and table lamp, natural salt lamp, candle holder, wax Melter, and vase
224 Twin Mattress Twin mattress, box springs and frame, no smoking, bugs or pets
225 Assorted lot Mattress topper, futon mattress, sewing machine-cabinet only, and drapes
226 Clothing Men's and Women's clothing, mostly med. 31 waist pants, vintage dresses/shirts
227 Men's clothes Men's pants and dress shirts
228 Bed linens Bed linens
229 Dedham Lock and Mill Wall picture- Dedham Lock and Mill artwork, the wall hanger is broken, and corner side table
230 Shelves and contents 2 shelves and contents- pictures, candy dish with lid, etc.
231 Contents of linen closet Contents only- tissue boxes, cleaning products, water flosser in box, etc.
232 Pillows Decorative pillows
233 Rocking chair Rocking chair with blankets, shelf and contents- Christmas and Indians
234 Table lamp Table lamp with side table attached
235 Art Crafts, art, paper goods
236 Picture frames Picture frames and office supplies, and Wooden pictures
237 Console table Console table and Magazine Rack
238 Night stand Night stand, Mirror and contents- Sm. Touch lamp, Himalayan salt lamp, Frog, Perfumes, etc.
239 Frederick Morgan painter Picture Over the Garden Wall by Frederick Morgan, Night stand and contents- book, Sm. Touch lamp, butterfly jewelry, etc.
240 Trinket boxes Handcrafted trinket boxes, magazine rack, and alphabet blocks
241 Queen bed Queen bed, headboard, mattress, box springs, frame, bedding, décor/animals some Christmas
242 Longaberger Longaberger 2 seconds desk top baskets only, & handcrafted basket magazine holder
243 Wall hangers Brass wall plate hanger décor, 80's tiger fabric Wesco, and other wall hangers
244 Asst' books Assorted books, only on side left
245 Holiday décor Longaberger wrought iron Christmas tree and wrapping supplies, and wreaths
246 Longaberger 2 Longaberger both 2nds, Easter, assorted baskets
247 Snack plate 13- Trees, Hazel-Atlas, 5-oblong, 9-Coning Ware NO.13, 3-glasses -1 Amber Drinking Goblet, dome, 1-candle holder, 9-white plates, 2- small bowls
248 Fitness lot Air- Pressure type slimmer system-in box, scales, medical gauze pad
249 5 gallon crock 5 gallon water crock with blue lines
250 Bench Hand crafted bench with checker board ,dresser box
251 Lamps and parts Table lamps, hanging lamps and parts
252 Stencils Stencils and paint
253 Camera lot Kodak Tele Ektralite camera 20,Magicubes(3 cubes), Canon, Kodak, etc.
254 Bag phones 1997 Bag phones
255 Keystone Threading check for your Keystone 8mm projector serial no. 500469, 5 amps-115 volts-A.C.
256 Assorted pictures Assorted pictures, frames, Mccoy pitcher-chip in top, 2 magazine racks,etc.
257 Assorted dishes Assorted dishes, some chips on plates- some Scio pottery Hazel rose, Anchor Hocking peach, White milk glass Anchor Hocking
258 Child Roll top Child roll top desk
259 Side table Side table with table lamp attached
260 Sofa table Sofa table
261 Foot board Footboard for queen bed
262 Seagulls Handcrafted wood décor seagulls
263 Gone with the wind lamp Vintage Gone with the wind Hurricane Parlor table lamp, missing the chimney
264 Dresser with mirror Kling Colonial Dresser with mirror
265 Group lot Side table, Wooden wall shelf tea cup saucer wall hanging shelf, and a cuckoo clock
266 Small appliances Coffee maker, toasters, 5 pieces Mexican cooking set, air pot, iced tea maker,etc.
267 Assorted lot Slate picture art, black cast iron, clay ware, and a wedding cake topper
268 Assorted lot Oster bag sealer, water bottles, sand mixers with out bowl, pots, etc.
269 Craft lot Fabric, Cross stitch, stamps, crafts, etc.
270 Box of yarn Box full of yarn
271 Old bottles Old bottles, insulators, and milk jugs
272 Assorted lot Cherry pitter, Enamel canner, strainer, all assorted, Cabinet not included
273 Oak Cabinet Cabinet, oak, 2 drawers on top of cabinet
274 Assorted wood items Plant holder, sleigh, cabinet, drawers, etc.
275 Contents on top only Everything on top bud vases, white hobnail Fenton vase, candy dish with lid, milk glass white hobnail basket, cobalt picture, etc.
276 Dresser Kling Colonial Dresser
277 Assorted Hardware Assorted Hardware
278 Iron lot Irons and Steam brush and 2 Sad Irons
279 Lamps Table lamps and Floor lamp upright
280 Men's shoes Men's shoes size 7-7.5 and shoe bag
281 Tv and Vhs player Sharp TV, Cart DVD, players, VHS, CD/DVD
282 Quilts Newer Quilts
283 Afghans Afghans and 1 throw
284 Autumn in the Tetons Autumn in the Tetons, Artist Robert Wood NO.P158-V1586-541, and Lasko ceramic oscillating heater with digital LCD display- in box
285 Group lot Redmon Picnic basket, Black and Decker toaster oven, coolers-3, Humidifier, sun beam, all untested
286 Women's shoes Women's Assorted shoes, boots, sandals, and slippers size 6-7.5 and bags
287 Assorted bags Assorted bags
288 Handbag & wallets Handbags & wallets
289 Handbag & wallets Handbags & wallets
290 Handbag & wallets Handbags & wallets
291 Handbag & wallets Handbags & wallets
292 Handbag & wallets Handbags & wallets
293 Clothes Men's and Women's clothes
294 Metal boxes & Bags Metal boxes & bags
295 Printer Printer
296 Table & contents Table and contents Gateway computer, and accessories
297 School desk School desk, typewriter, printer, LG tv, light, and antenna
298 Phones Phones and fax machines
299 Books Books only
300 Crafts Scrapbooking, stitchery, address numbers, golden color shelf, candles, etc.
301 Vintage Rocking chair Rocking chair with patches
302 Greeting cards Greeting cards, stamps, paper goods & Misc.
303 Assorted vintage lot Slate, bank envelopes, eyeglasses, etc.
304 Hair items Hair ties, pins, brush, and hair clip, hair thinner
305 Tins & canning jars Tins, canning jars, & crock
306 Nevco stool Folding brown stool/chair, and Harvest decorative box
307 Vintage lot Cassette tapes, bow ties, vest chain, wallet, cuff links, etc.
308 Christmas 2 grave blankets, grave flowers, stockings, and tabernacle making model
309
310 Vintage baby lot Vintage baby- shoes, blankets, bedding, baby pins, and crocheted items
311 Vintage games Vintage games, game chest, operation, bewitched, twister, battling tops, bird brain, avalanche snakes in the grass, the visible man, skittle bowl, etc. Unknown if all pieces are there
312 Vintage games Vintage games, rack-o, Monopoly, Hurry up, Kodacolor puzzle 500 piece puzzle, scrabble for juniors, Operation, baseball, Chinese checkers, dice set, chess set Triple Yahtzee score pads, Unknown if all pieces are there
313 Vintage games Vintage games, NFL football, rebound game, table tennis, Unknown if all pieces are there
314 Vintage games Vintage tin game, The Ohio Art Co. Checkers and Marbles Two games in one, and Metal Chinese checkers game round tin with marbles, tin game board
315 Baby's and bears Baby dolls and bears, chair, one of the baby dolls head is salvageable, the body is not
316 Arrows Arrows , Vintage tennis rackets, and baseball bat
317 Typewriter Typewriter and cassette player with speakers, and slide viewer - untested
318 Assorted Vintage toys Assorted vintage toys- canteen no lid damage on top, vintage checkers, yo-yo, Mr. Potato Head& matchbox cars
319 Storage shelves 2 shelves, filing cabinet with hole on top, and 3 drawn storage
320 Linens Linens
321 Clothes Clothes, unknown size
322 Women's shoes & clothes Women's Shoes sizes 6-7 clothes 6-8 27" Wrangler pants
323 Soft goods Sheets, blankets, towels, 2-bed skirts, and pillow cases
324 Quilt The quilt matches NO.222, and could be used to repair
325 Women's clothes Women's nightgowns, hosiery, belts, bags, and soft shoes, including laundry basket size small and med.
326 Child's chairs 2- child's chairs and century booster seat
327 Men's and Women's Assorted men's and women's clothes, shoes, slippers, coats, belts, gloves, etc.
328 Men's and Women's Pants, shorts, t-shirts, tanks small and med.
329 Clothing Men's and Women's clothes, Throws, and Afghans
330 Women's clothes Hanging women's clothes small and med.
331 Linens Linens- top shelf only
332 Women's clothes Hanging women's clothes small and med.
333 Garnet racks 2- Garnet racks, towel bar, curtain rod, and shower rod
334 Sewing machines 2-singer sewing machines, and folding chairs
335 Bakers rack Bakers rack and contents, umbrella vase, Bissell sweeper
336 Baseball gloves 3- baseball gloves and a plastic storage container
337 Train New York central, Erie, Locomotive, tank car, NYC, and engine- cars are plastic
338 Allen Doll by Mattel Malte 1960 Allen Doll, Made in Japan
339 Ken Mattel 1960 Ken Mattel 1960
340 Skipper by Mattel 1963 Skipper 1963 Mattel Missing some hair
341 Midge by Mattel 1958 Midge Barbie by Mattel
342 Stuffed animals Stuffed animals
343 Vintage mini tow truck Vintage miniature tow truck, rusty
344 Vintage mini flatbed truck Vintage miniature flatbed truck, rusty
345 Vintage mini tour bus Vintage miniature tour bus, rusty
346
347 Longaberger Longaberger 2- jeans bags, blooms basket 05', make a basket not from the production line, coffee cup, clipping
348 Luggage 2- Luggage
349 Assorted lot Photo albums, Sears Photo Treasure chest, 8 umbrellas, book, The Patriarchs, by Beth Moore, hem gauge, basket
350 Cups & Saucers Collectible Cups, Saucers, Teapots, pair of Crane ginger jar, pitcher - from different states & Stands
351 Corner lot Lot from corner to the peg board, Long handled tools, flower basket, hammers, hand saw, gasoline filler, etc.
352 Group lot Everything between the blue tape-electric disc grinder, birdhouse, flower baskets, radio, etc.
353 Group lot Lot between the blue tape- Grease gun, sm. red toolbox, hardware, etc.
354 Group lot Everything between blue tape- propane tank, sled hammer, sm. Gray toolbox, plastic toolbox, etc.
355 Group lot From blue tape to end of the table- light bulb, 5" discs assorted grits, yellow, red, and blue organizer, etc.
356 Desk Desk and contents- collated roofing nails, typewriter, etc.
357 Table & contents Table, everything on and under, and everything against the wall- hinges, snow fence, dog bowl, planters, etc.
358 Tools Hoe, rakes, and shovels
359 Shelf and contents Shelf and contents- Rope pully, Sunflower Bird feeder, etc.
360 Sink Sink & base
361 Shelf and contents 2 shelving units and contents
362 Deep freezer Tru Cold Deep freeze has power, coldness not tested, needs cleaned
363 Back splash Granite, Backsplash approx. 47x 62
364 Group lot Everything pictured -Tomato cages, red cart, long tools, wood, etc.
365 Group lot Everything in the corner- snap-in filter gutter guard, white, 36", rusty stool, security light, etc.
366 Shelving Unit New in box, Adjustable steel storage shelving unit 5 Shelf 72"x 36"x16" Chrome
367 Toolbox & contents Toolbox, contents & 4" Precision jointers
368 Hose reel & ladder Hose reel & ladder
369 Shelf and contents 2 wooden shelving units and all contents
370 Craftsman Sears Craftsman 5 HP Shredder, untested
371 Canning jars Canning jars & double electric burner
372 Buick hubcaps Vintage 1958 Buick hubcap wheel covers 15" Special Roadmaster Rivera and Cetirizine hydrochloride tablets 10mg.
373 Garden lot Garden lot- 5 shovels, all handles are broken, spreader, sprayer, old garden tiller
374 Group lot Tarp, air compressor, Metric- inch combination socket set, etc.
375 Air compressor Stanley Bostitch Air Compressor 6.0 Gallon - works
376 Group lot Black & Decker Electromate 400 rechargeable portable power station, jump starter/air compressor, tested, a box of assorted accessories
377 License plate lot License plate lot- Historical vehicle, Licking Co., Slow moving Vehicle sign triangle, Old wood box Young's American's
378 Coats Coats, jackets, coveralls, car harts
379 Cart and contents Drinks cart with contents, meat grinder, etc.
380 Lamp Swag lamp, untested
381 Group lot Vintage spices, toaster, basket, aluminum foil, etc.- everything on counter
382 Enamel pans Cast-iron and enamel pans
383 Canning jars Canning jars
384 Melmac Jars, Boonton ware, dishes, Melmac
385 Outdoor chairs 4 chairs, side tables,& umbrella
386 Trellis & planters Planters & trellis, 2 cream, ceramic, others plastic
387 Ladder Louisville Ladder Corp. Fiberglass ladder
388 Lawn cart & contents Lawn cart & contents- Hoses and garden tools, etc.
389 Shelf and contents Shelf and contents -dowels, Nike cleats size 8, baseball bat, & shells
390 Folding chairs Wood folding chairs
391 Folding chairs Wood folding chairs
392 Folding chairs Wood folding chairs
393 Folding chairs Wood folding chairs
394 Folding chairs Wood folding chairs
395 Folding chairs Wood folding chairs
396 Folding chairs Wood folding chairs
397 Folding chairs Wood folding chairs
398 Shelf and contents Shelf and contents- canning jars, plastic sheeting, etc.
399 Butcher block Butcher block
400 Outdoor chairs 4 outdoor chairs
401 Armchair Armchair
402 Armchair Armchair and artwork
403 Bench & artwork White bench and artwork
404 Organ Hammond Organ, has power
405 Couch Green/Yellow couch
406 Rugs 2 rugs green and gray
407 Bicycle Spalding PhysioFit Bicycle with Bikeway seat
408 Vacuum Oreck Vacuum XL Extended Life
409 Patio chair Rod Iron patio chair
410 Glider Glider
411 Vacuum Vintage rainbow vacuum serial NO. 3112605
412 Men's bicycle Men's Spalding Physio fit bicycle
413 Patio chairs Vintage Patio table & parlor chairs
414 Patio chairs 2- Patio chairs
415 Group lot Group lot with Hoover vacuum and 2 table lamps - 1 with shade and 1 without shade
416 Hot washing machine 1959 Handy Hot Electric Hot washing machine with wringer
417 Assorted lot Vintage Coleman cooler, car console, and ash bucket
418 Assorted lot Metal shelf, floor lamp, Oreck vacuum, hoses, table leaf insert, etc.
419 Rocking chair Vintage rocking chair
420 Full bed Full bed frame, rod, headboard, mattress & box springs
421 Chair Wood chair
422 Writing desk Writing desk approx. 30" H
423 Chair Wood chair
424 Chair Vintage Upholstered Chair
425 Chair Chair and 5 chair pads
426 Baby bed Vintage Baby bed approx. 53"L x 42"H x 30.5"D
427 Armchair Vintage Velvet armchair
428 Garden tools Broom holder, brush, umbrella, gardening shovels, etc.
429 Foot stool Footstool, matches sofa and chair
430 Wall art Wall art, for Valentine's day, picture of a girl, Weather station with thermometer, barometer, and hygrometer
431 Pennsbury Pottery Pennsbury Pottery Morrisville Pa. Sm. Pitcher-Rooster Creamer, Professional plastic food wrap film
432 Glass towel bars 2-Vintage glass towel bars
433 Fingerpicks Dunlop Fingerpick for Banjo 0.13 gauge USA
434 Fingerpicks Rosin Fingerpicks for Violin, Viola, and Cello 0.15, 0.20 gauge U.S.A.
435 Fingerpicks Dunlop Fingerpicks for Banjo 0.15 and 0.20 gauge USA
436 Vintage lot Vintage linens, clothes, heater, sweeper, untested
437 Cabinet and bench Cabinet and bench
438 Oven Calorie Vintage Oven
439 Peg board Peg board and shelf
440 Assorted lot Pictures, trinkets, map of great lakes, etc.
441 Shelf Shelf USA pot, and velvet picture, shelf needs repair
442 Rainbow vacuum Vintage rainbow vacuum serial NO. 3112605
443 Honeywell Fan Honeywell rotating fan
444 Assorted wood 6-8 ft. sections assorted wood in front
445 Outdoor furniture Outdoor furniture - bench, 2 tables, 2 chairs
446 Outdoor furniture 2- Standing porch swing
447 Hammock Hammock and bird feeder
448 Landscape bricks Landscape bricks approx.40"x 53"x30
449 Umbrella Stand Umbrella Stand and pots, Strawberry plant
450 Wrought Iron 5-Wrought Iron flower buckets approx. 30"L x 9"W
451 Bricks & firewood Brick pavers & firewood
452 Picnic table Picnic table
453 Assorted lot Shepherds hooks, bird houses, hose reel holder, etc.
454 Honda Odessy 2003 Honda Odessy- all power, heated seats, nice AC/Heat, Leather tow package 140,624, always garaged, minor damage rear 1/4 panels drivers side
455 Wheelbarrow Wheelbarrow
456 Toyota Sedan 1986 Toyota Sedan Cressida Blue/silver, blue interior, no nips or tears,118,504 miles -1 owner, power, all windows work, turns over, needs a battery, has oil pressure, Starts with ether( starting fluid), needs fuel pump, needs struts for hood
---
Auction License: 2021000027
Photo Gallery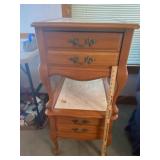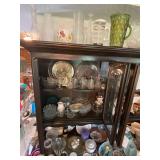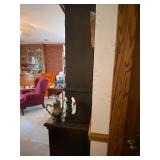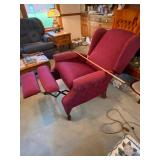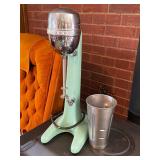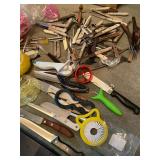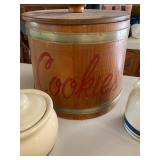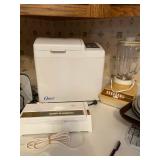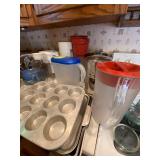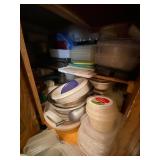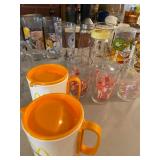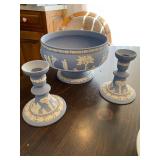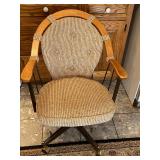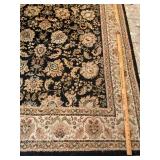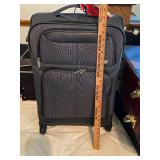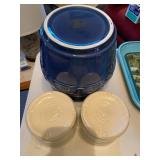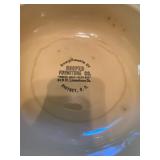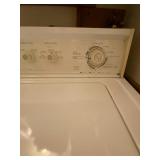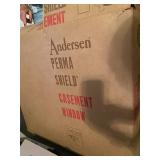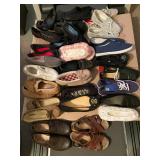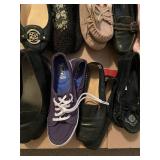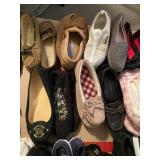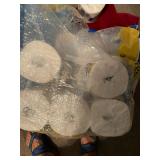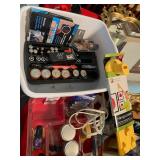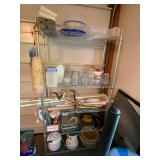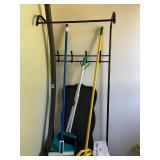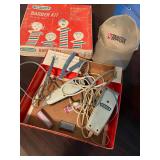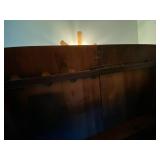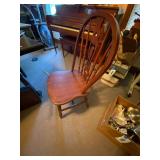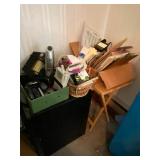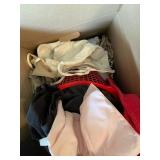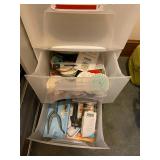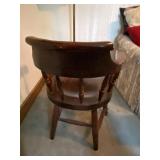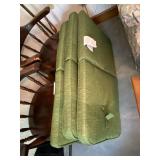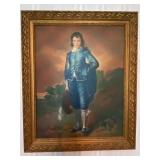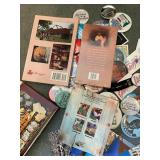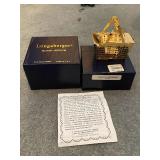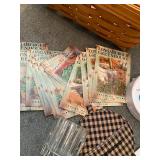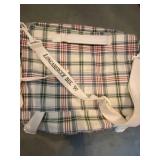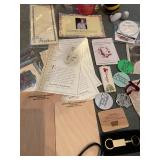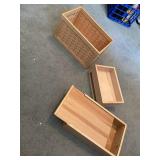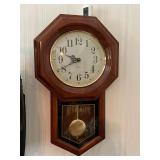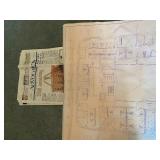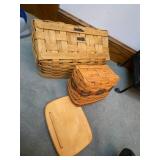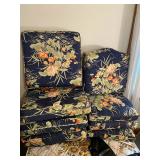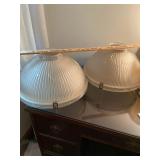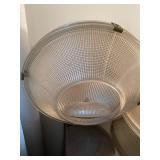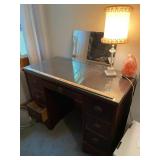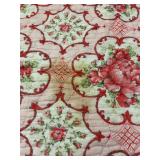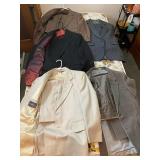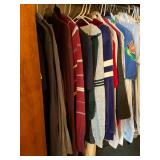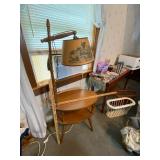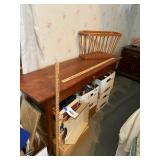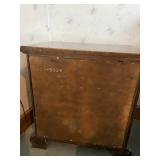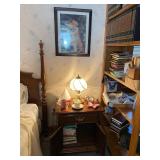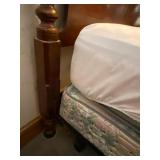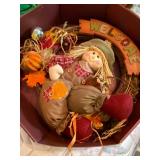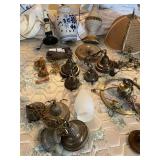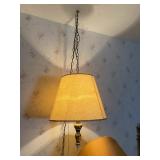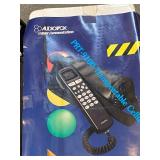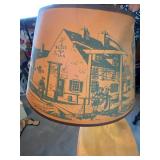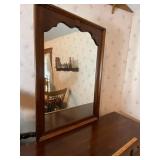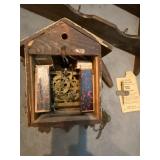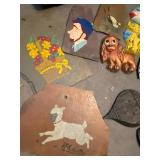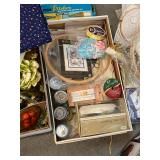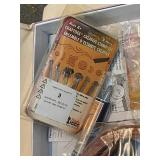 <